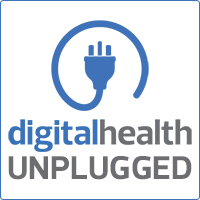 Host Jordan Sollof is joined by Saffron Cordery, deputy chief executive at NHS Providers, in this week's episode of Digital Health Unplugged.
Cordery discusses the huge success so far of NHS Providers' Digital Boards Programme and looks back on a challenging time for the team during the pandemic. 
The deputy chief executive also looks ahead to her speaker session at Digital Health Rewired 2022 on the Digital Transformation Stage, along with chairing the Digital Boards Panel on the National Policy Stage.
Lastly, Cordery explains how digital and technology can help tackle health inequalities across the UK and looks ahead to what NHS Providers still have to achieve in the coming months and years.