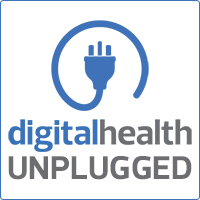 Host Andrea Downey spoke to the interim chief executive of NHS Digital Simon Bolton about his goals for the organisation, building back after Covid-19 and recently set targets around diversity.
Bolton addresses the need for workforce resilience as the NHS recovers from the pandemic, adding that he wants to lead by example in creating a workplace where everyone feels valued and respected.
He also spoke about the need for better collaboration at the centre to streamline communications on digital strategies which he hopes will boost engagement from the frontline.